STUMPED? What are you going to give that special someone?
Purchase a gift certificate for a customized session designed to relieve your pain or relax your body and mind. You can even include the gratuity if you like (available for online GCs)!
Purchase your gift certificates online.
-----------------
And then, this happened: "OH NO - It's midnight and I need a Gift Certificate NOW!" Have no fear, you can purchase, print or email your gift certificate instantly.
On a budget? Yep, got that covered too...you can purchase monetary increments.
Enjoy giving yourself and your loved ones a gift that will always relax, soothe and relieve your stress and tension.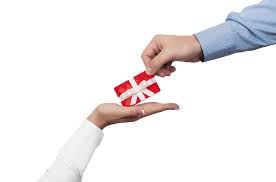 Kim's BLACK FRIDAY Online Gift Certificate Sale starts Thanksgiving Day, continues Black Friday, Small Business Saturday, Sunday, Cyber Monday and ends Giving Tuesday evening!
Date: begins Thursday, November 25, 2021 and ends Tuesday, November 30

, 2021.
The rules:
Sale is for ONLINE Gift Certificates only!
Sale starts at midnight and ends at 11:59:59 pm of the designated day.
No limits on the amount you can buy!
Gift Certificates by dollar amount or packages are 50% off.
Kim receives a notification of your transaction and copy of your purchased gift certificate.
I cannot take/nor make your online GC order for you. You've got this!
My online gift certificate store accepts credit/debit cards (VISA, MasterCard, Discover, American Express).
You can print out the GC(s) or email them to your loved ones.
Enjoy yourself!
Go to Kim's online Gift Certificate Store now!