Hi, I'm Kimberly A. Rogers, owner of Soothing Sessions Bodywork.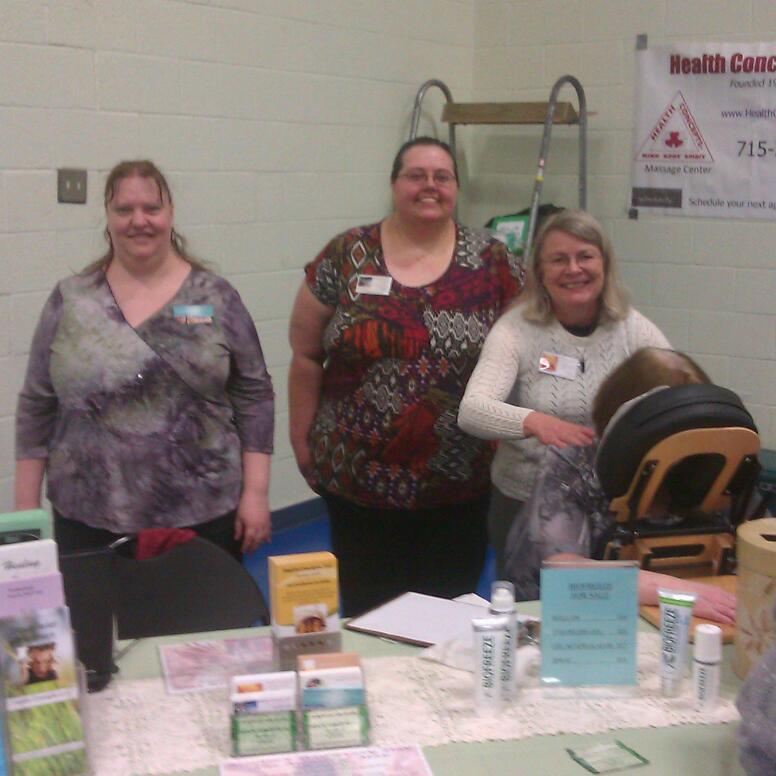 Here I am at the Farmer's State Bank Senior Health Fair (in the middle) with Health Concepts LLC owners: Left - Marcie Cook, WI Licensed Esthetician and far Right - Suzann Cook, BS.N, RN and MT.
My Credentials
Wisconsin Licensed Massage Therapist & Bodyworker (3001-146)
Nationally Certified Massage Therapist & Bodyworker (NCBTMB) 2003-2011

Certified Reflexologist

Usui Shiki Ryoho Reiki Master/Teacher

Karuna Rei

ki Master

CranioSacral Therapy I Practitioner

Professional Member, Associated Bodywork & Massage Professionals since 2002.

Professional Member, Reflexology Association of America (R.A.A.).
President, Reflexology Organization of Wisconsin (R.O.W.) 2006-2008.
Professional Member & Consultant, Integrated Reflexologists of Wisconsin (I.R.W.) 2014-Present.

Volunteer, Wisconsin Massage Therapy Licensing Coalition, 2008.
My Training
Reflexology: Natural Selections, Inc., Oneida, WI. One-year program.
Massage Therapy: Fox Valley School of Massage, Appleton, WI. 10-month program.
Reiki: Level I, II, III Advanced and Master/Teacher of Usui Shiki Ryoho from Heartwood Reiki, DePere, WI. Training began in 2003. Master/Teacher given Summer 2010.
Karuna Reiki training began Fall 2011. Karuna Master completed in January 2015.
CranioSacral Therapy: Upledger Institute, 2005.
Practice Philosophy
I believe in helping my clients relieve stress, pain and other healing issues through effective treatments. When you decrease stress, you decrease muscle tension. When you decrease tension, you decrease pain. When you decrease all of the above, you become stress-free, relaxed and your pain-free body begins to heal itself!
Which is why I named my business Soothing Sessions Bodywork. My motto is simple: Use Soul to Sole Therapies to re-invent health, re-new happiness and re-discover freedom. I would be honored to work with you and your family on your health goals.
---------------------------
My Story
After a devastating accident shortly after getting married, I spent years trying to get back my life, full of activity and free of pain. I found that coupling chiropractic with massage and bodywork were the answer. So much so, in fact, that I quit my 9-to-5 job to pursue an education in the holistic health field. I studied Reflexology for a year, following that up with training at a local Massage Therapy school.

Interested in how Bodywork and Energy medicine affect the body and its healing mechanisms, I trained in CranioSacral Therapy through the renowned Upledger Institute, discovering how feather-light touch can strongly influence the flow of fluid within the cranium and along the spinal cord. Healthy fluid flows in "waves" from the head to the tailbone and back up. Headaches and pain often point to adhesions along this course.
A chance conversation with a former classmate led me to my Reiki teachers, Teri & Michael Johnson. After my first class, in which my teachers and classmates helped relieve some of my chronic low-back pain, I decided I would pursue my Reiki studies as far as they could go. I began my studies in Usui & Tibetan Reiki in 2005 and received my Master/Teacher initiation in 2010.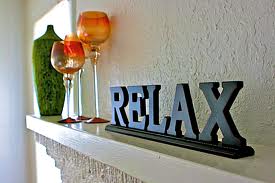 Hobbies, Family, Interests
I like to read and write short stories and poems. I enjoyed attending the "Power of the Pen" Writer's Conference and the Fox Valley Book Festival. I am filling my Kindle with classic English and American literature along with some favorite sci-fi & fantasy. I like to research, looking for health information to post on my facebook pages and my blog. I live in the Weyauwega area with my now-retired military husband and our four-legged, furry kitty Sammy.
Relieve your muscle aches and pains - Book with Kimberly now!
Read some great articles in the latest edition of BodySense Magazine!